QUALITY FRAMING BUILT FOR ENDURANCE
A post-frame structure is built with posts embedded into the ground, then strapped with dimensional lumber called girts. This type of construction allows for large building spans and heights while maintaining high structural integrity.
Post-frame construction is highly versatile for any building application, from custom acreage barns to large industrial shops, riding arenas, and machine sheds. Post framing is also the most economical option for any large building due to the efficiency of the foundation design.
Enframe can build a post-frame shell or we can take care of the construction of the building from start to finish. Clients have the option to complete the electrical work and plumbing themselves or choose to use our exceptional team.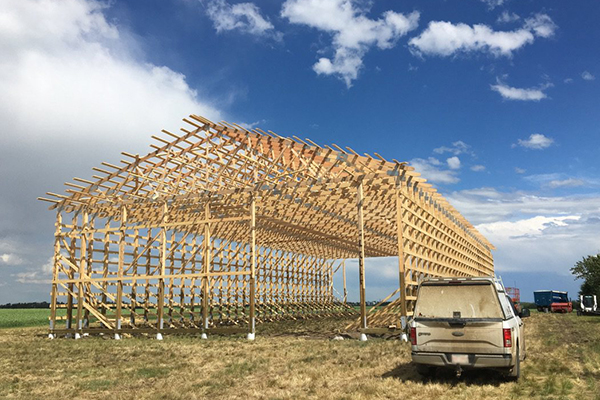 Built for Canadian Cold
Since posts are embedded below the frost level, this is one of the most stable and structurally-sound options and can adapt to almost any building site. Enframe Construction uses precise building procedures to ensure your building is straight, strong, and long-lasting.
Post Frame Buildings are used for a variety of building projects such as:
Industrial Workshops
Storage Garages
Riding Arenas
Farm Cold Storage
Sheds