Full-Service

Construction
One-Stop-Shop
Enframe works with a full team of subcontractors to perform specialized portions of the construction work.
We can take care of structural engineering if required and any permits needed to proceed to construction.
Note: Acreage and industrial buildings may require engineering.
Enframe is your one-stop solution for a whole host of construction needs!
Our Services
We work with subcontractors for the following services:
Electrical
Plumbing
HVAC
Foundations
Ground Preparation
Interior Finish Installation, Including Built-In Furniture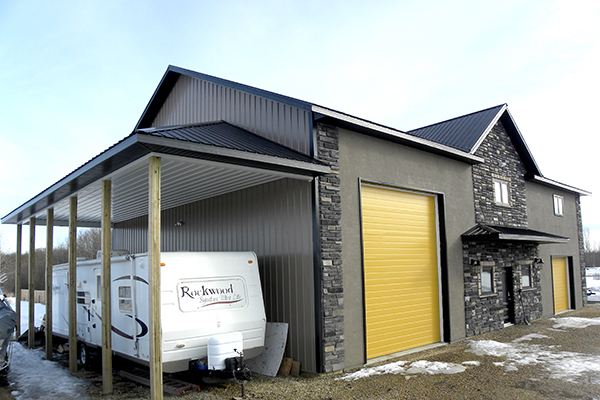 DIY with Our Help
Clients are usually happy to let us complete their projects, from start to finish. If you wish to be your own general contractor, we are pleased to provide a list of recommended sub-trades that will help you see your building through to completion.
Whether it's a post-frame or conventional wood-frame structure, we do preliminary building design in-house.
If you're looking for a professional team to help you with your next agricultural, acreage, or industrial project, please get in touch with us.
Get A Quote